Champion the Truth Capsule Collection

In partnership with News Media Canada, in support of Canadian Journalism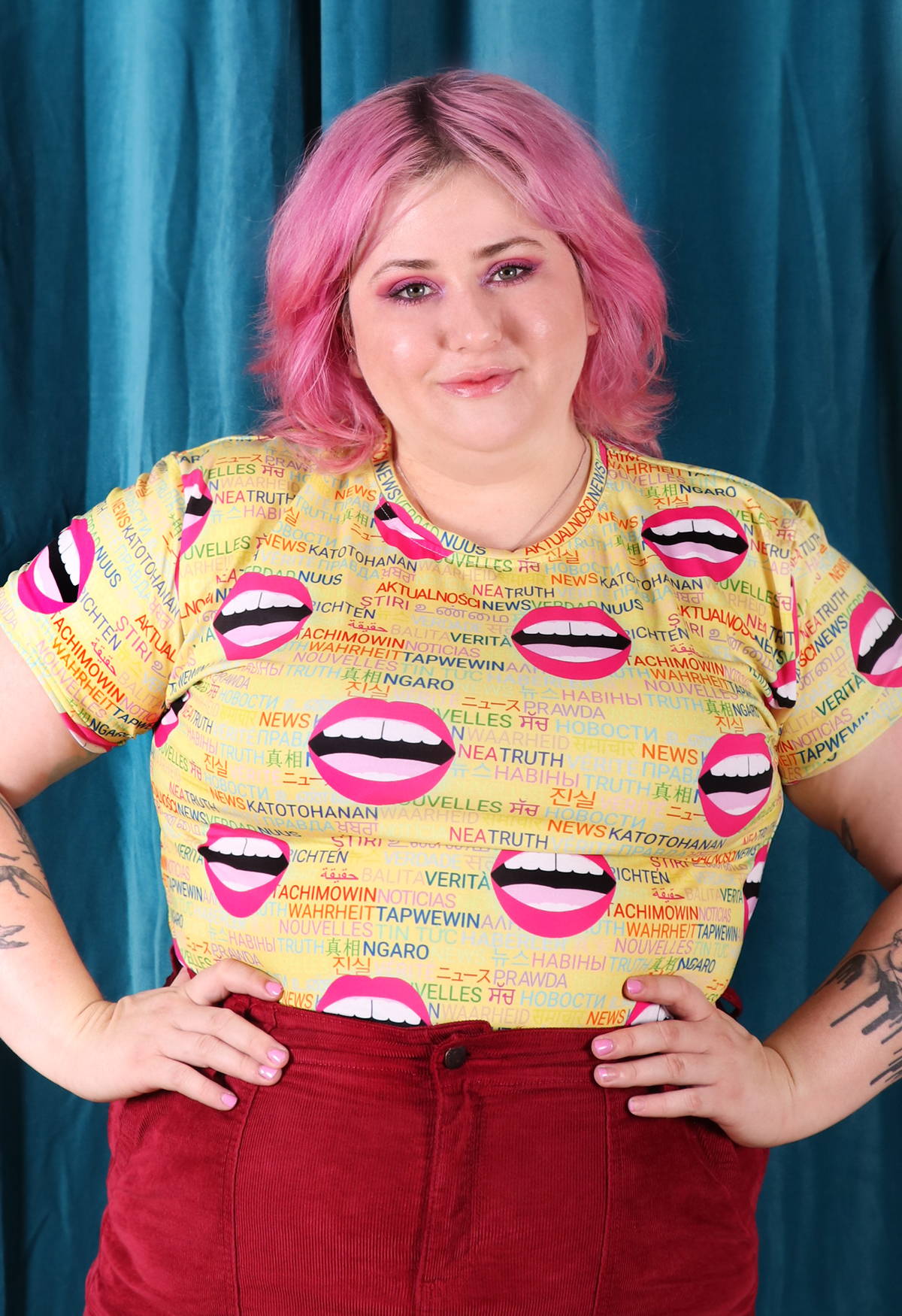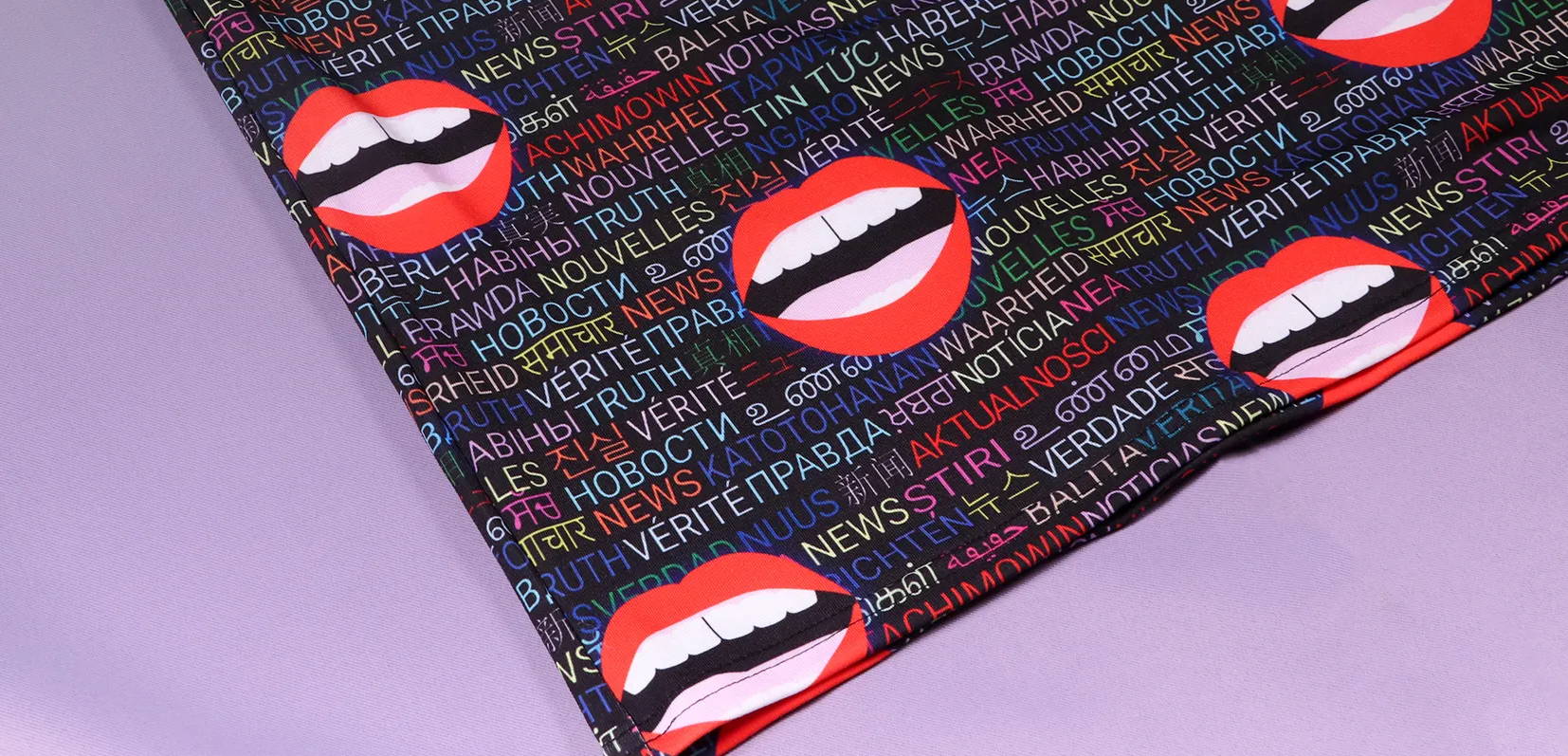 A limited-edition collaboration launched just in time for National Newspaper Week. The Champion the Truth capsule collection is a celebration and recognition of the essential service newspapers provide by delivering credible, diverse, local and original journalism in Canada.

The collection is inspired by Hayley's Opa (grandfather) who was the proud owner and publisher of a local newspaper in British Columbia. Each item is emblazoned with the words "news" and "truth" in various languages spoken across Canada, and features her iconic mouthy print design. The overall collection highlights the strength of Canada's diversity, and reflects on the important role newspapers play in providing credible, factual reporting and a voice for local communities across the country, keeping them connected to what matters most.

To support Canadian journalism, all proceeds from the sales of the Champion the Truth capsule collection will be donated to Canadian Journalists for Free Expression (CJFE). Learn more about CJFE at cjfe.org.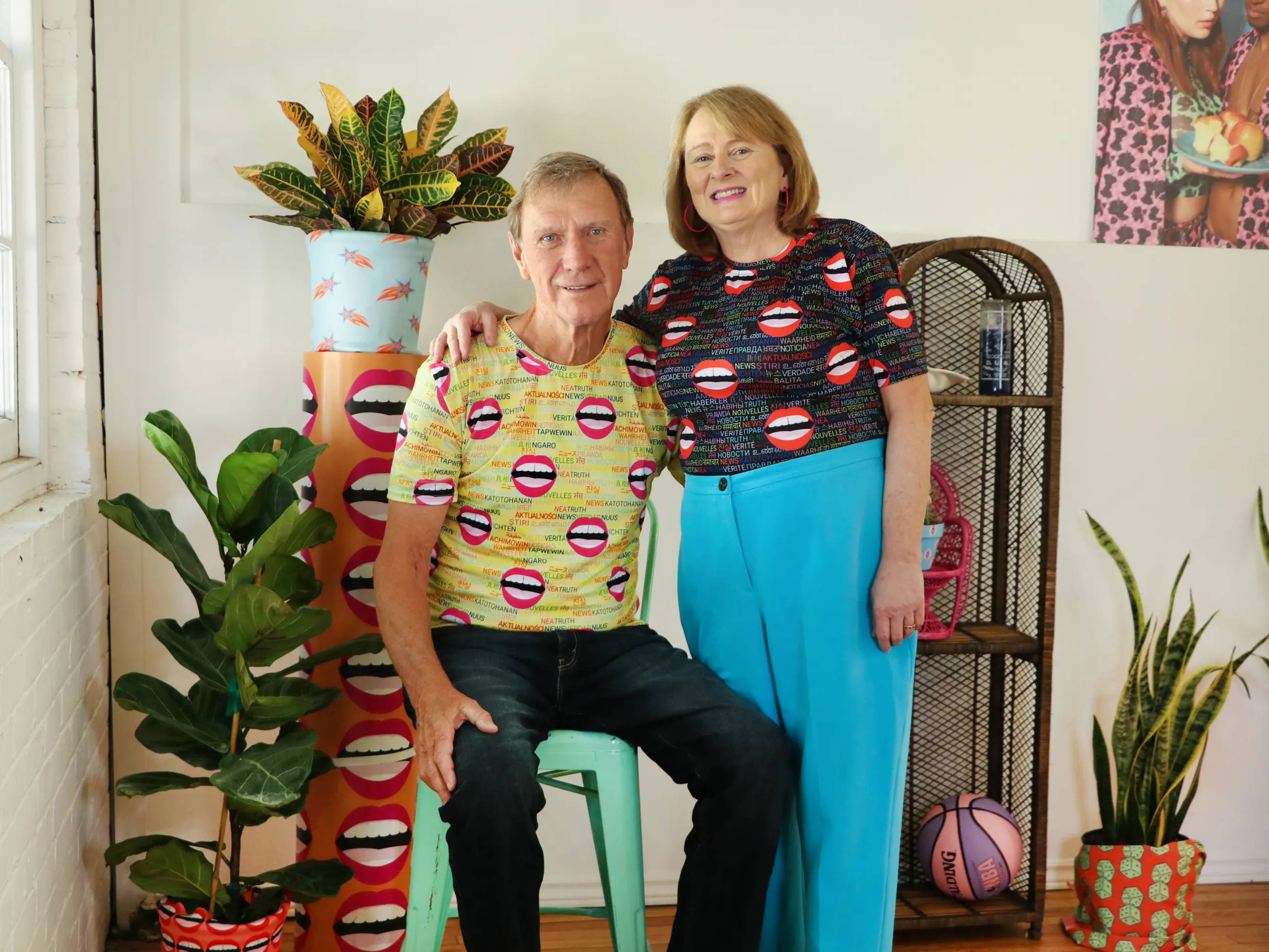 Hayley (right) asked her parents (left) to take photos in the collection as a homage to the family connection, and an ode to her Opa (Grandpa), Ossie.